Consultation Centre:

For an Appointment, contact us @ +91 9136363669
A trained orthopedic surgeon can diagnose orthopedic issues, perform or prescribe treatments, and assist with rehabilitation. They can also help you develop long-term treatment plans for illnesses, disorders, and problems with your bones, joints, ligaments, tendons, and muscles. Orthopedic doctors can perform a wide range of procedures known as orthopedic surgery.
It includes ankle, knee, hip, spinal, hand, and neck surgeries. They usually try to address a problem in the most holistic and less-invasive way possible, which may or may not include surgery. At Wholistic Care Centre, our objective is to improve the health of our patients by providing exceptional orthopedic care. Dr. Saurabh Talekar, a talented orthopedic surgeon in Vashi, Navi Mumbai, specializes in hip, knee, and spinal conditions. He has never stopped his academic journey and recently has become a Member of the Royal College of Surgeons Edinburgh, United Kingdom.
The following are some of the services he provides:
1. Total Knee Replacement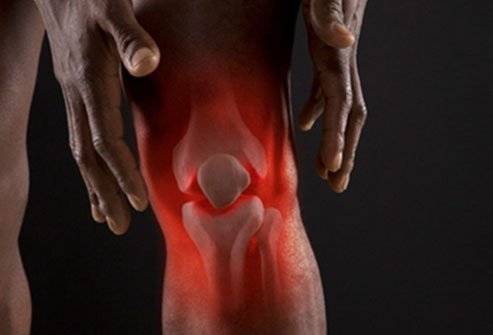 Simple activities like walking or climbing stairs may be challenging to execute if your knee is significantly damaged or worn out due to arthritis or injury. You may experience pain while sitting or lying down.
Dr. Saurabh Talekar, a competent orthopedic surgeon in Vashi, Navi Mumbai, may recommend total knee replacement surgery if nonsurgical therapy such as drugs, physical therapy, lifestyle modification, or physical aids are ineffective.
Joint replacement surgery is a safe and effective way to ease pain, correct leg deformities, and get back to your routine. The advantage of these treatments is that the patient can resume their routine activities early.
2. Total Hip Replacement
Everyday activities like walking or getting in and out of a chair may be uncomfortable and difficult if your hip has been affected by arthritis, a fracture, or other disorders. Your hip may get stiff, making it difficult to put on your shoes and socks. You may feel uneasy while sleeping.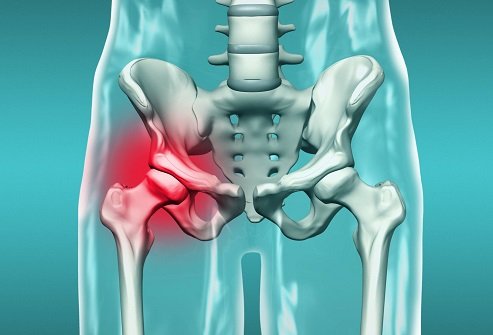 If medications, physical therapy, and lifestyle changes aren't enough to relieve your problems, Dr. Saurabh Talekar, a highly qualified orthopedic surgeon in Vashi, Navi Mumbai, may suggest hip replacement surgery.
Hip replacement surgery is a secure and practical procedure that can reduce your discomfort, improve your mobility, and allow you to resume your normal activities. The diseased bone and cartilage are removed and replaced with prosthetic components in a total hip replacement.
3. Partial (Unicondylar) Knee Replacement
A unicondylar knee replacement, also known as a partial knee replacement, is an option to total knee replacement for individuals who have osteoarthritis in only one compartment of the knee joint. Unicondylar replacement is a minimally invasive procedure where only the damaged compartment of the knee is replaced, and a lot of important structures like cartilage ligaments are preserved. Hence, patients recover faster, and the satisfaction rate is higher.
4. Comprehensive Conservative Treatment for Back and Neck disorders
Conservative management is a non-surgical therapeutic technique for back pain, neck pain, and similar spinal problems, including physical therapy, lifestyle changes, medicine, and injections. "Conservative" treatment is not the polar opposite of aggressive treatment when treating back pain.

If a problem necessitates emergency care, conservative management may be foregone in favor of surgical intervention. Dr. Saurabh Talekar, a competent orthopedic surgeon in Vashi, Navi Mumbai, may recommend surgery for spine conditions only when conservative therapy fails and the pain persists for an extended period, limiting the individual's capacity to perform day to day activities.
5. Treatment of Fractures
The type of fracture, its severity, and the patient's age will determine the course of treatment. The doctor may recommend the patient use a sling, splint/brace, cast, or walking boot to heal fractures. These keep the injured bone immobilized while it heals. Dr. Saurabh Talekar, a well-qualified orthopedic doctor in Vashi, Navi Mumbai, has considerable experience treating fractures and other injuries. If you feel you have a fracture, it is critical to seek treatment as soon as possible, and we are delighted to help. As a patient, your health is our top priority. We strive to manage your pain, promote healing, prevent complications, and restore normal function to your fractured area.
6. Conservative Treatment for Back, Knee, and Hip Problems
Many bones, joints, muscles, and tendons can be treated and cured without surgery. Dr. Saurabh Talekar believes in treating patients conservatively first. Lifestyle changes, stress management, medicine, physiotherapy, and exercise are among the conservative therapies he and his team guide you through. If conservative treatments fail to improve your condition, he may consider other treatment choices such as minimally invasive procedures or surgery.
About Wholistic Care Centre
At Wholistic Care Centre, our mission is to deliver the highest level of treatment that sets community standards, surpasses patient expectations, and is compassionate, convenient, cost-effective, and accessible.
Dr. Saurabh Talekar is the Founder and a renowned orthopedic surgeon in Vashi, Navi Mumbai. At the Wholistic Care Centre, most of our patients become like family. When you come in for your appointment, you will always see Dr. Saurabh Talekar. We try our hardest to schedule appointments on the same or following business day. We make every effort to make each patient feel heard and understood.
If you have any issues or queries before, during, or after your consultation, please do not hesitate to contact us.
About Doctor
Dr. Saurabh Talekar is a highly qualified and skilled orthopedic doctor in Vashi, Navi Mumbai Mumbai. He is the Founder and Director of the Wholistic Care Centre. With diverse knowledge of knee surgery, he is a renowned arthroplasty surgeon in Vashi He utilizes modern surgical procedures to alleviate post-operative pain and speed up healing.

Moreover, he is a skilled orthopedic surgeon in Vashi, Navi Mumbai with immense expertise in minimally invasive and endoscopic spine surgeries. These techniques provide fast recovery, less pain, and long-term results.

He discovered his passion for assisting people through Wholistic Orthopedic Methods by Padmashri Dr. John Ebnezar.

Dr. Saurabh Talekar, an intelligent orthopedic doctor in Vashi, also has a special interest in Knee and Hip disorders and has completed years of training with organizations such as the Central Institute of Moscow and SICOT Belgium.
For Appointment Contact at: +91 9136363669
Reliance Hospital, KoparKhairane, Navi Mumbai.
Apex Multispeciality Hospitals, Dattapada Road, Off, Western Express Hwy, Borivali East.
Why Choose Us?

We are dedicated to offering cutting-edge medical and surgical care and evidence-based and time-tested treatment options in orthopedics.
We believe in working as a team, including experienced physiotherapists, qualified anesthetists, and trained nursing staff. They are all dedicated to giving patients the finest possible care, quality, and safety while enhancing their mobility and quality of life.
We are committed to extending people's lives, bringing smiles to their faces, and ensuring a pain-free living. We seek to update our expertise and modernize our technology to keep up with the latest global trends and standards to improve and assist our patients in recovering swiftly and safely.
·We treat each patient in a unique method that is finest and suitable for them by providing the best patient-centric therapy options. It allows our patients to heal more rapidly and comfortably, which results in lower treatment expenses, shorter hospital stays, and a faster return to work.